Tribute to Dr. John S.V. Allen - W8UNS
John was a professor at Bethany College, West Virginia. In 1960, he joined the Space Radio Astronomy project.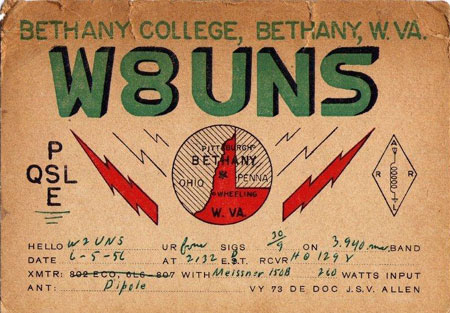 Tribute courtesy of W8SU
QSL from the estate of W2UNS
---
This site is copyright © by K8CX of Paradox Design Group (PDG).
All Rights Reserved. All art, photos, and html is property of PDG.