Tribute to Harold J. Burhop 9RW, 9ZL, W4ZL, W8ZL
1899 - 1971
Harold was an employee of the US Air Mail Service in the 1920's. He bacame an Airways Operations Specialest with the CAA (now FAA).
Please read his tribute by W8SU!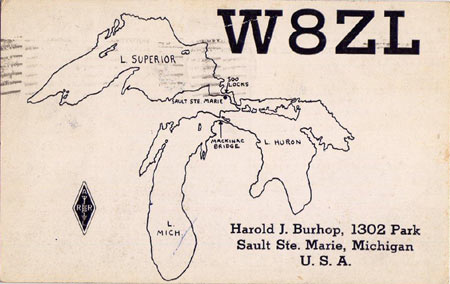 Tribute courtesy of W8SU
Added callsign W4ZL, Tnx W5KNE
QSL from K8CX Collection
---
This site is copyright © by K8CX of Paradox Design Group (PDG).
All Rights Reserved. All art, photos, and html is property of PDG.