Tribute to Cyrus T. Read - 9AA, W9AA
1902 - 1957
Cy was a civilian radio engineer for the U.S. Army Signal Corps in WWII and director of Amateur Relations for Hallicrafters Company in Chicago.
Please read his tribute by W8SU!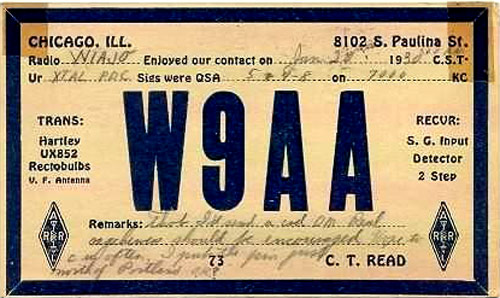 W9AA 1930 Chicago, IL.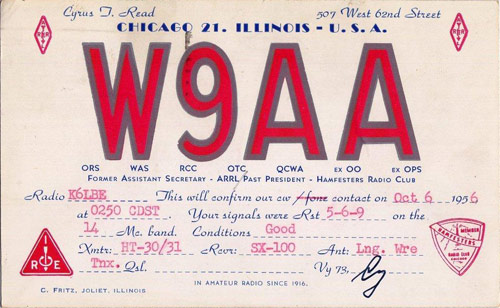 W9AA 1956 Chicago, IL.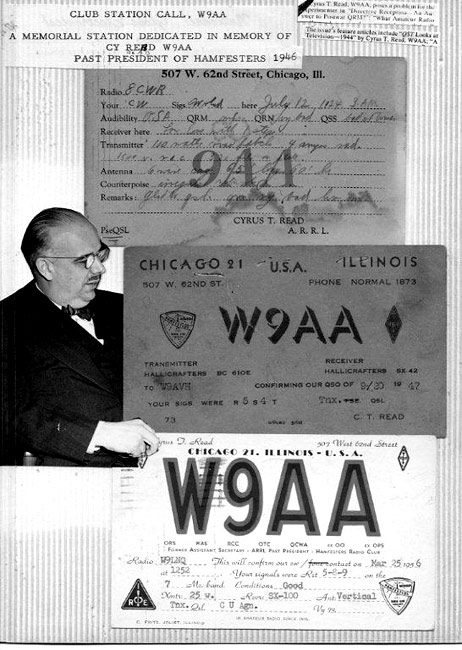 Tribute courtesy of W8SU
1930 QSL from the estate of W1AJO
1956 QSL from the estate of W7HO / K7KHA / K6LBE
Montage from W9AA Hamfesters page
---
This site is copyright © by K8CX of Paradox Design Group (PDG).
All Rights Reserved. All art, photos, and html is property of PDG.