Tribute to Eugene W9FVK
1907 - 1981
Gene was a early morning operator on 40 CW. He enjoyed rag chewing. Old friends made through ham radio are never forgotten.
Read his tribute by W8SU!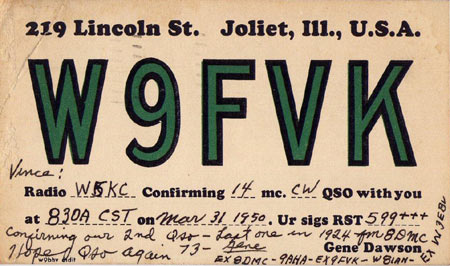 Tribute courtesy of W8SU
QSL courtesy of W5KNE
From the estate of W5KC
---
This site is copyright © by K8CX of Paradox Design Group (PDG).
All Rights Reserved. All art, photos, and html is property of PDG.