Tribute to Ero Erickson W9HPJ
1910 - September 4, 1993
Ero Erickson W9HPJ had many accomplishments in life. One of them was to establish E-Lectronics in Chicago, an independent electronics service and supply company. He also pioneered the E. F. Johnson Company in Chicago.
Please read his tribute by W8SU!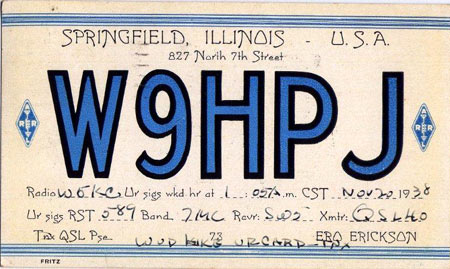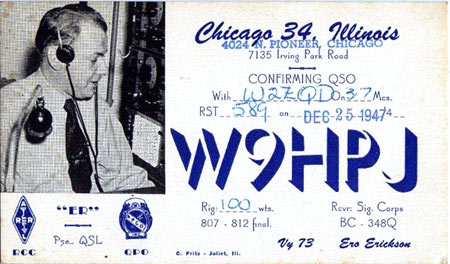 1938 QSL courtesy of W5KNE, from the estate of W5KC
1947 QSL from the K8CX Collection
Tribute courtesy of W8SU
---
This site is copyright © by K8CX of Paradox Design Group (PDG).
All Rights Reserved. All art, photos, and html is property of PDG.