Tribute to Donald K. Hill WB8BPA
April 16, 1941 - June 2010
Don collected old radios (boat anchors) and was one of the AM gang! Don was a unique individual in many ways!
Please read his tribute by W8SU!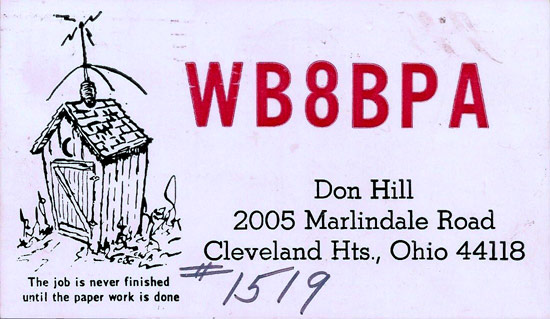 Tribute and QSL courtesy of W8SU
---
This site is copyright © by K8CX of Paradox Design Group (PDG).
All Rights Reserved. All art, photos, and html is property of PDG.