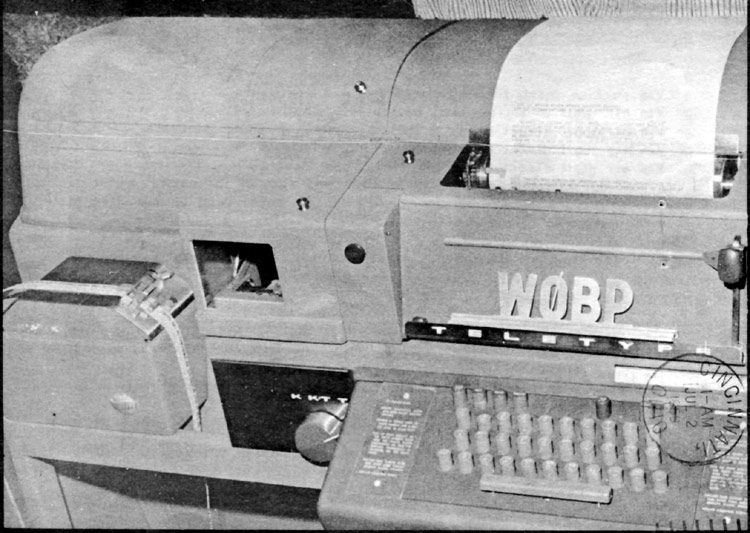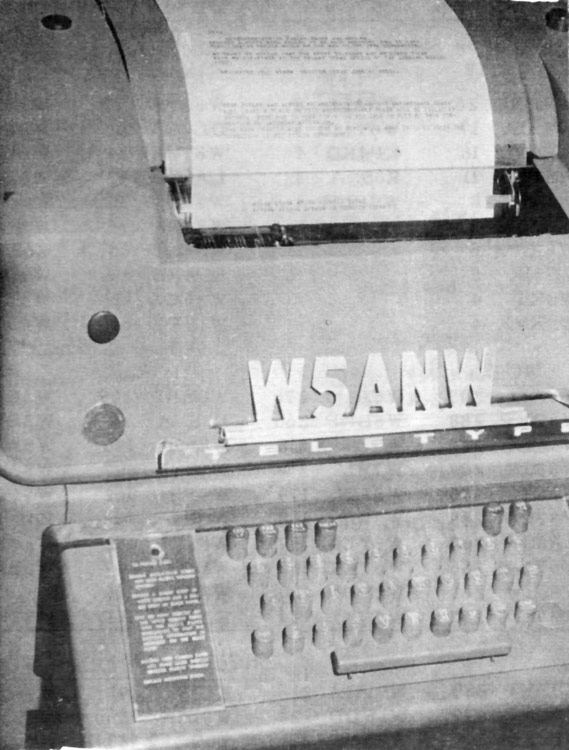 RTTY machines of "Beep" Boyd Phelps W9BP / W0BP and W5ANW.
Beep was one of the great pioneers of many phases of amateur radio. He and Adolph Emerson W0ITQ were killed recently (1959) in an auto accident near Zimatan, Mexico, while enroute from Mexico City to Galveston, Texas, where Beep was scheduled to be key speaker of the RTTY Session of the ARRL National Convention last Saturday afternoon.
The W5ANW RTTY machine ran continuously during the ARRL National Convention, repeating over and over again a message from W0BP's machine, giving word of Beep's death.
Photos from Don Chesser DX Magazine #76, June 30, 1959