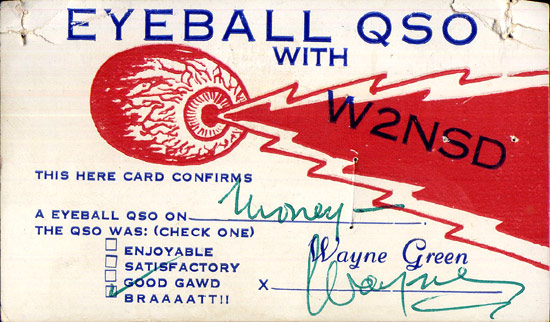 W2NSD Wayne Green Eyeball QSO card
The person receiving this card didn't get a good review!
Wayne headed CQ Magazine for 5 years before he started 73 Magazine in 1960, which he published until 2003.
Wayne became a SK September 13, 2013 at age 91.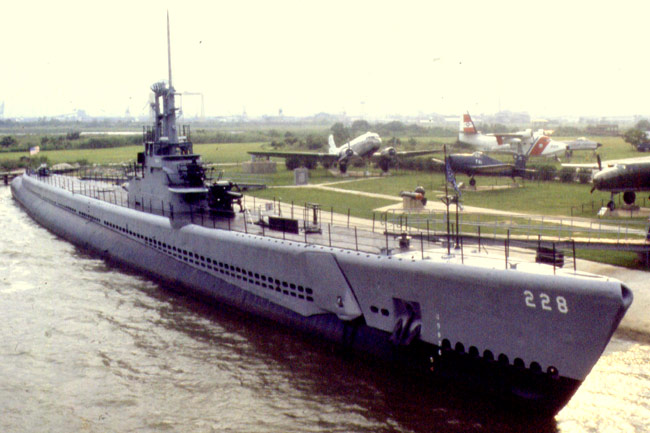 Wayne served in WWII aboard the U.S. Navy submarine USS Drum SS-228 which was saved in memorial ship status at Mobile, Alabama. Radar / Radio / Fire Control and everything in-between which had to be in tip top shape was his game.
Info and scans courtesy of W8SU