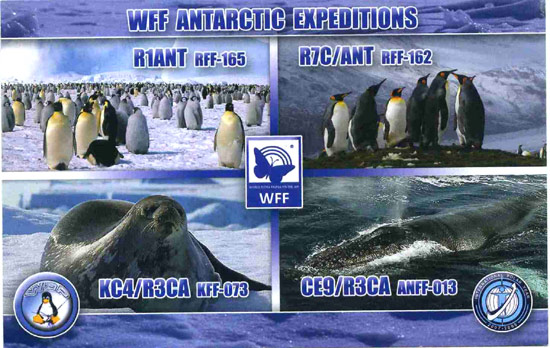 R7C 2007 - 2008 Antarctica
That card looks like an Antarctic Activity Day card.
"Permission to use the R7C callsign was canceled by Russian authorities", says RZ3AA, Roman Thomas, SRR President.
Any activity with this callsign after March 7, 2007, including the R7C/ANT, was illegal. (Tnx W3UR)
See RZ3AA at the 2009 Dayton Hamvention!
QSL UY5XE Collection
Info courtesy of G4UZN
Tnx RZ3AA, W3UR