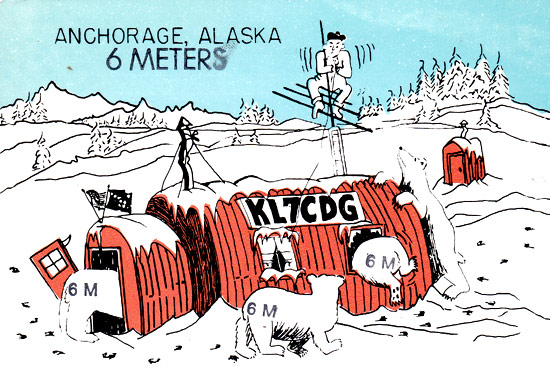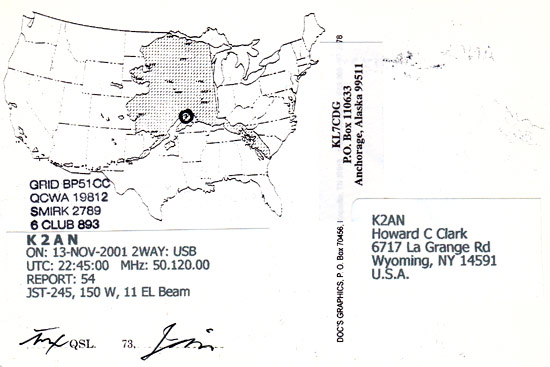 KL7CDG Anchorage, Alaska
A 50 Mhz QSO!
James Robert "Jimmie" Tvrdy Jr (TVRDY) it is Czech spelling. *1927-2012* KL7CGD - AD7PK - Jimmie enlisted in the US Army Air Corps in 1948, career field, radio operator and radio mechanic on B-29 bombers until expiration of enlistment in 1952.

He attended Idaho State College, electronics engineering. Then his work with Philco, NSA and FAA until he retired in 1994. Jim enjoyed hunting, fishing photography and woodworking. He held KL7CDG for over 50 years. After moving to Oregon in 2007 he held AD7PK.
From the estate of WA2TEY, K2AN
Info courtesy of W8SU
Partial scripting Obit Roseburg OR News-Review