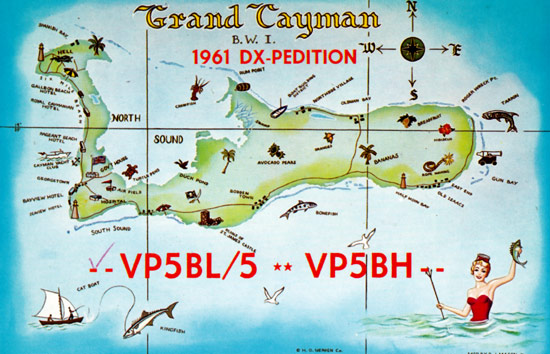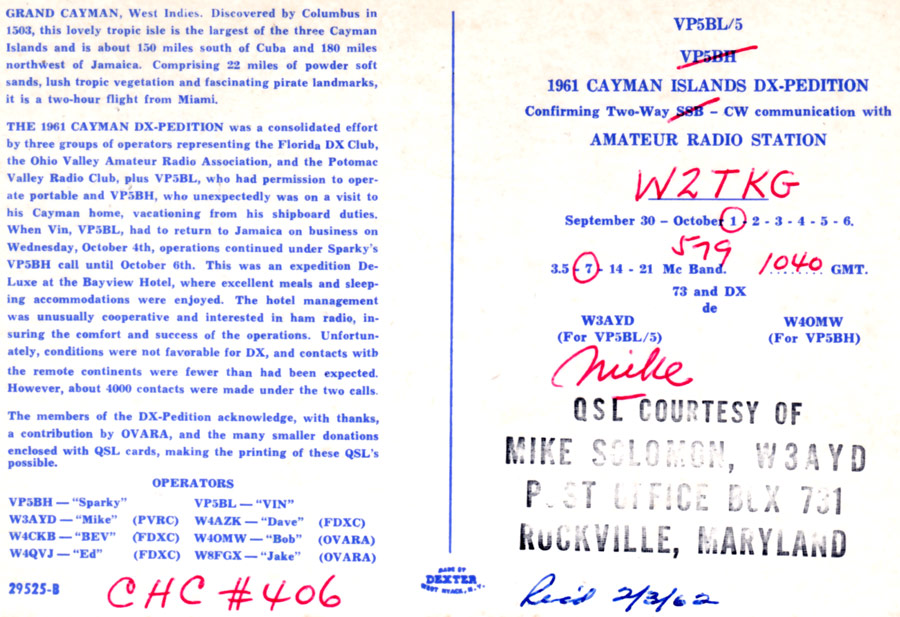 VP5BL/5 1961 Cayman Island
This group used VP5BH on the second half of their DXpedition!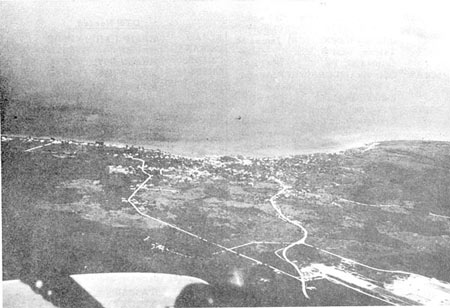 Georgetown, Grand Cayman as seen from the air.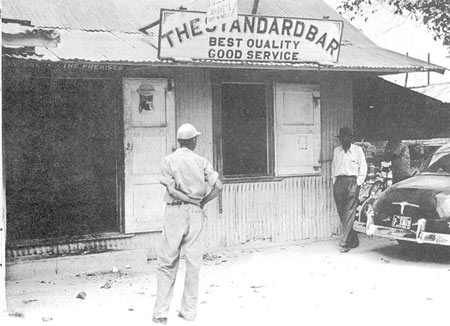 Probable meeting place of VP5BL/5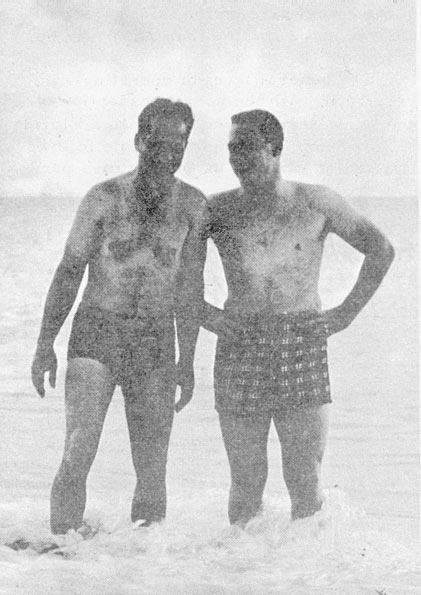 Bob Knapp W4OMW, Red Reece W8EZF
Red Reece W8EZF was killed in a motorcycle accident on the San Bernardino Freeway in Los Angeles.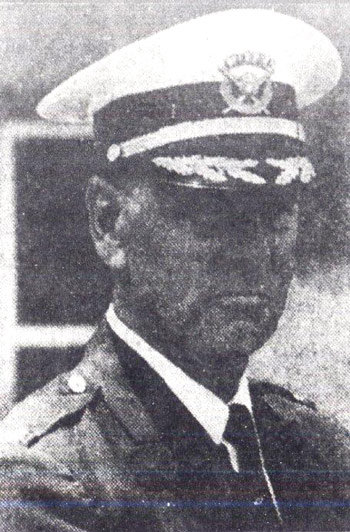 Jake Schott W8FGX was Cincy's number one cop. He was a long time CW man and had some nice DXpedition credentials.
1915 - 1970
QSL from the estate of W9WOD / W2TKG
Photos and info from Don Chesser W4KVX DX Bulletin #145, October 4, 1961
Tnx W8SU