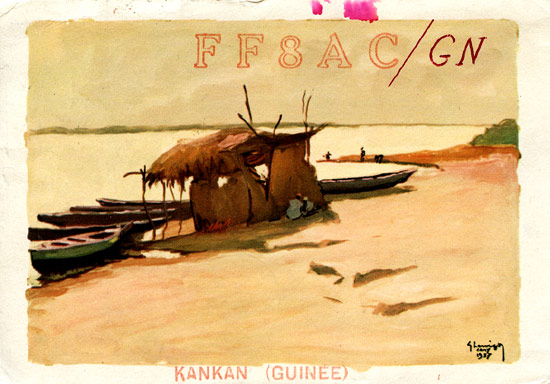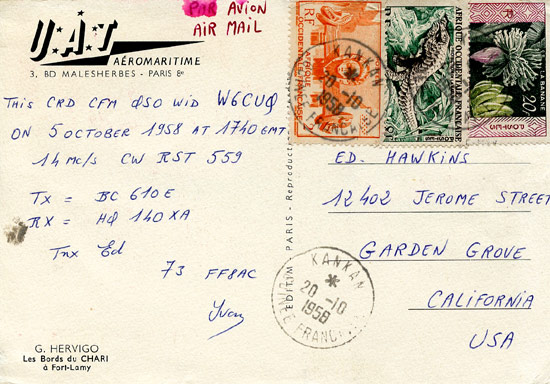 FF8AC/GN 1958 Republic of Guinea
Operation date was 05 October, 1958
On 02 October 1958, Guinea became independent, and the Republic of Guinea was added to the DXCC list (wef 01 October 1958!).
FF8AC was a well known operator in the 1950's, who was QRV from Port Etienne, French West Africa (now deleted). Port Etienne is in what is now Mauritania.
FF8AC was QRV from Kankan, French Guinee, a constituent part of French West Africa (now deleted), from 1957 (tnx F2VX).
After independence, FF8AC signed FF8AC/GN, presumably while waiting for his 7G callsign.
Alan 5B4AHJ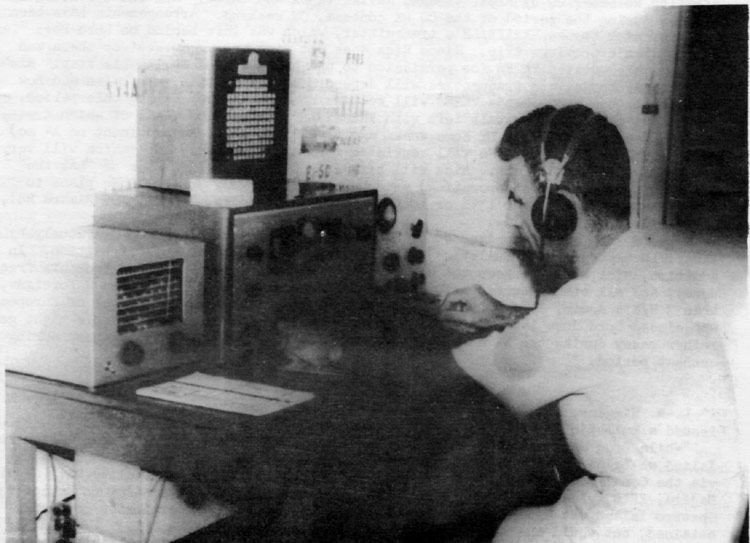 Operator: Yvon Rangin FF8AC/GN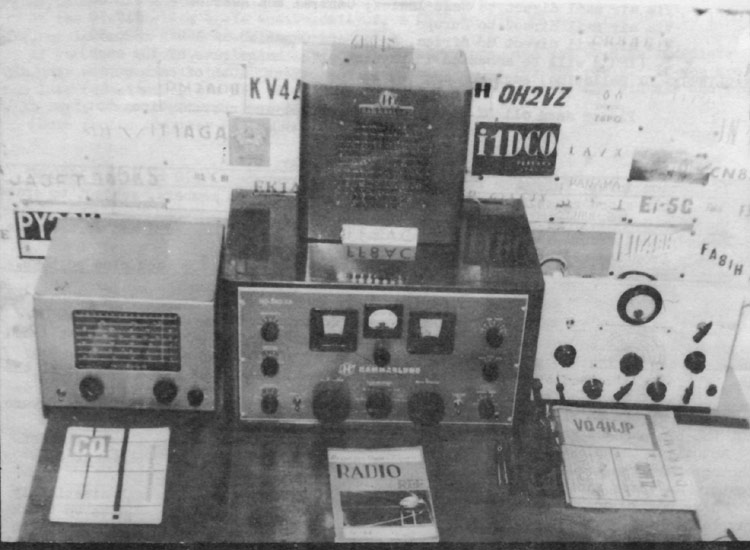 Equipment included BC610E transmitter, HQ140XA Hammarlund receiver.
In a letter to Aleta, K6ENL, this week, Yvon announces he and all French nationals will be leaving Guinea before November 30th. At the present time he knows of no amateur radio activity to occur in the new country in the future. When he shuts down FF8AC/GN he has no further plans to get back on the air.
QSL W6YA Collection
Info courtesy of 5B4AHJ, Club Log, F2VX
Photos from Don Chesser DX Magazine #50, November 4, 1958