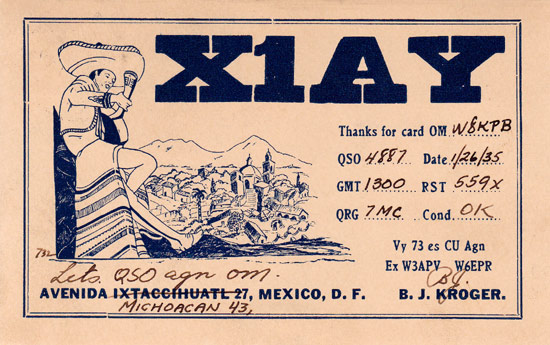 X1AY 1935 Mexico
Operator: B. J. Kroger.
Son of Bernard and Mary Kroger.
Silent Key (1908-1995).
It is interesting that he traveled out of the U.S., but I have not yet found an immigration record for him returning to the U.S.

He held callsigns: X1AY, XE1AY, 3APV (early 1920's), W3APV, W6EPR, and K6BF.
QSL courtesy of W8KPB, NG6W
Info courtesy of W5KNE