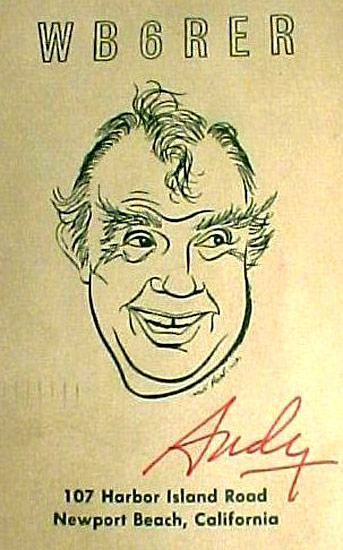 WB6RER 1965 Newport Beach, California
Operator: WB6RER Andy Devine 1905-1977
Hollywood actor who appeared in over 400 films. A Flagstaff and Kingston, AZ product. His raspy voice was due to an accident in childhood. Andrew Vabre and Dorothy House Devine had five children. Our subject expired in 1977 at age 71.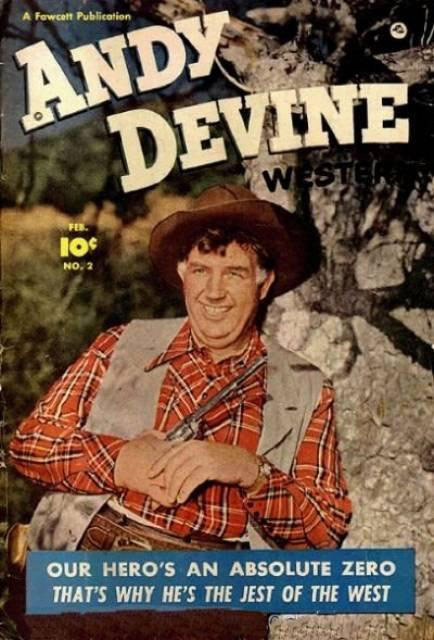 Courtesy of W8SU