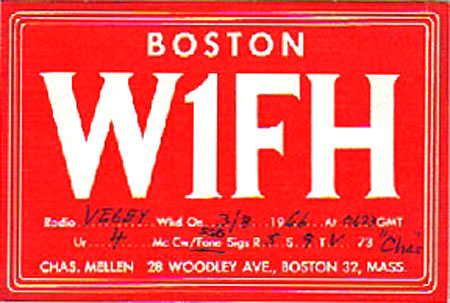 W1FH 1966 Boston, Massachusetts
See the tribute to this great DXer, Charles Mellen W1FH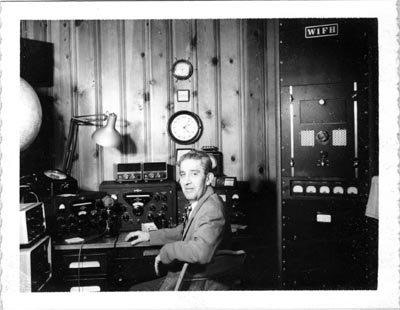 W1FH in his hamshack!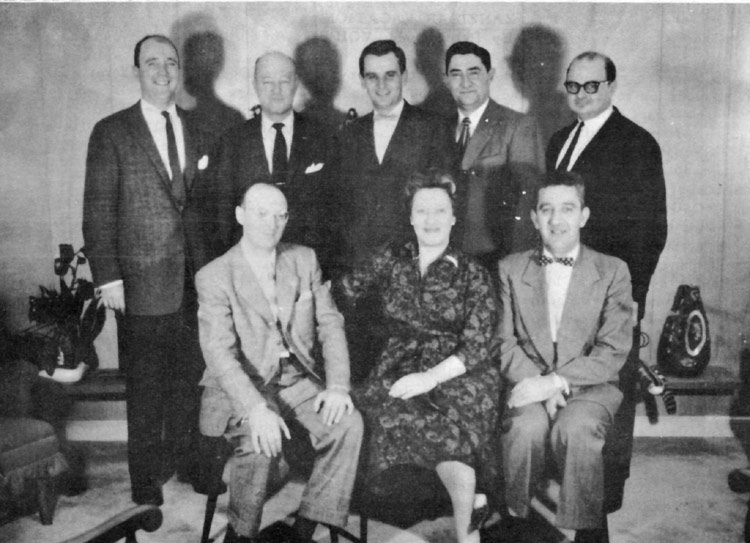 Back: W1PST, W1ACC, W1UWV, W1HOL, W1YZG
Front: CN8MM Alexandre & Eva, W1FH
This group was a gathering of Boston DX men on December 3, 1958, at the home of W1PST to welcome the home-coming of world-renoun DXers Alex and Eva CN8MM.
Alex and Eva would soon leave for Albany, NY for a ten day visit with Dave, W2APF. Then on to Brazil for a visit with PY2CK.
QSL and tribute courtesy of W8SU
Hamshack photo courtesy of JA1DM
Group photo from Don Chesser W4KVX DX Magazine #54, December 9, 1958
Photo sent to magazine by W1PST