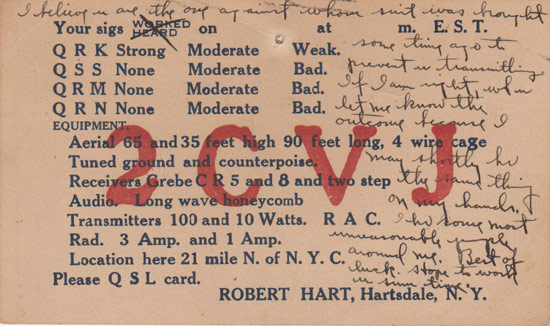 2CVJ 1923 Hartsdale, New York
Robert Hart 2CVJ was at the other end of the first transatlantic television reception, transmitted by Ben Clapp G2KZ from England in 1923.
The QSL card actually carries the message:
" I believe you are the op against whom suit was brought some time ago to prevent u transmitting.
If I am right will you let me know the outcome because I may shortly have the same thing on my hands.
I have some most unreasonable people around me ".
QSL & Info G4UZN Collection