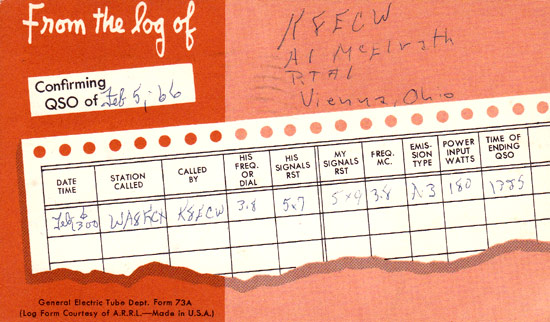 K8ECW 1966 Vienna, Ohio
Operator: Clinton A. McElrath "Al"
K8ECW was a handi ham. He was an injured vet from the Korean War, Corporal, U.S. Army, Infantry, injured 1951 in the North Korean sector and returned to duty. Al as he was known on the air was a respiratory sufferer. He used a swivel arm feeder to write and to operate equipment. Al was married and had two children. He studied accounting at home. Born 1930, sk 1980 at age 49.
QSL K8CX Collection
Info courtesy of W8SU