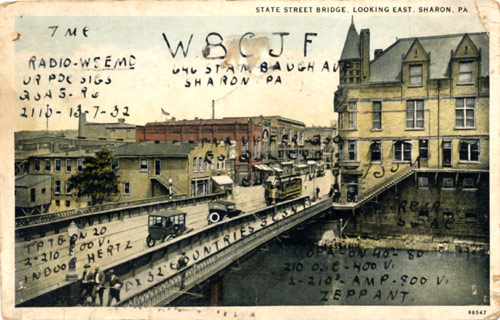 W8CJF 1932 Sharon, PA.
The old State Street bridge with the PHC building which burned down in the mid 30's. Across the street by the river was the old Western Union Telegraph office.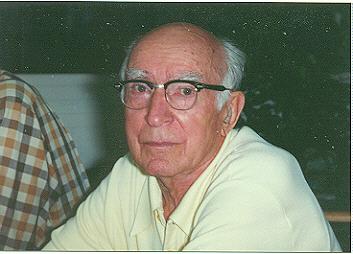 John Tomko was 1st licensed as W8CJF in 1930.
Born 1906, sk 2005 just short of his 100th birthday!
QSL from the estate of W8EMD
Photo & Sharon, PA history courtesy of W8CXO