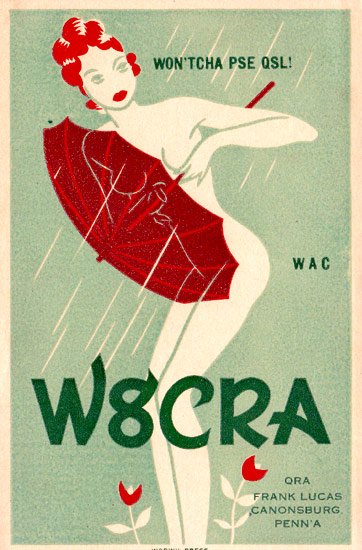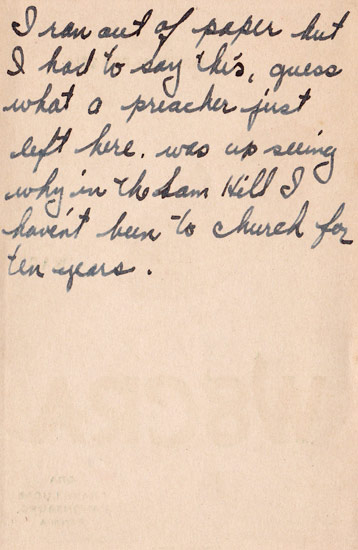 W8CRA 1936 Canonsburg, PA
Operator: Frank Lucas
Please read his tribute!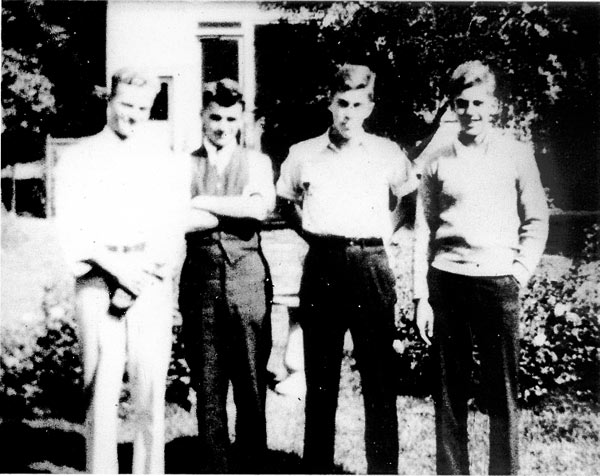 Summer 1937: Photo taken at the home of Ned Jacoby W8KPB, (now NG6W) in Cleveland Heights, Ohio. This was a very close group of friends.
Left to Right: Jules Wenglare W8DVS (W6YO), Frank Lucas W8CRA, Ned Jacoby W8KPB, Bob Levering W8INQ.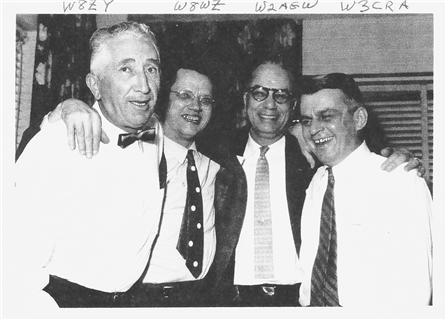 W8ZY, W8WZ, W2AGW, W3CRA
W3CRA far right with friends at Dayton. They knew how to have a good time.
(a Xerox copy from K8MFO)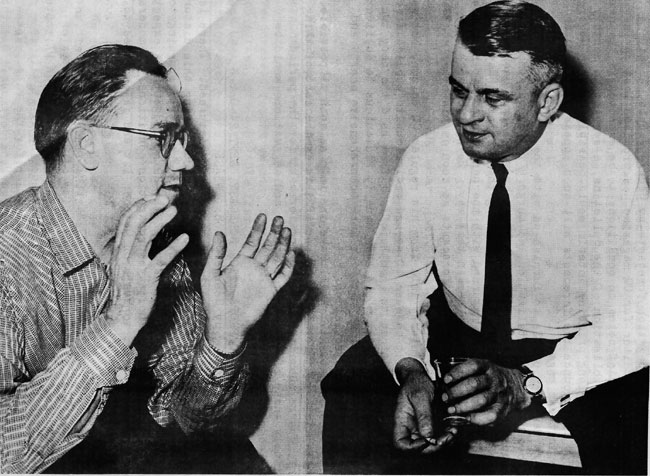 World reknown DXers, Ozzie Jaeger W2VND ex-W9VND, Frank Lucas W3CRA ex-W8CRA
QSL Courtesy of W8KPB, NG6W
1st Photo courtesy of W8SU & K8MFO
2nd Photo from Don Chesser W4KVX DX Bulletin #45, Sept. 23, 1958
Sent to bulletin by W8OCT