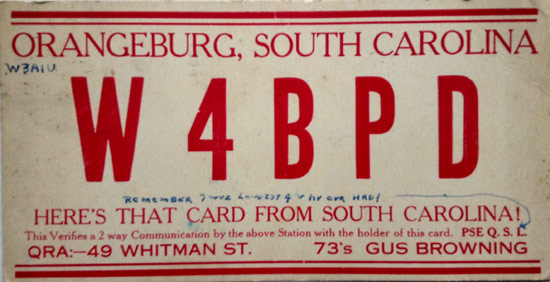 W4BPD 1932 Orangeburg, South Carolina
Operator: Gus Browning, a major DXpeditioner of the 1960's.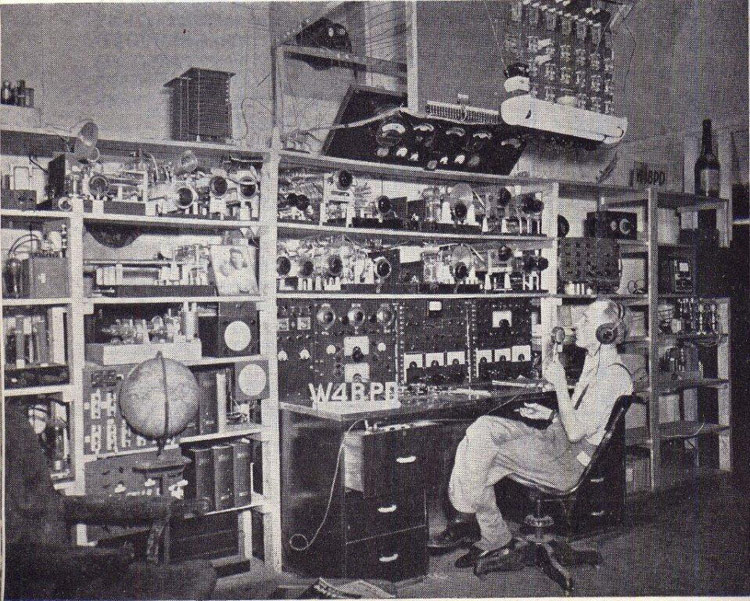 Gus had complete stations for each band and amps from 80 thru 10 meters. Preference of antennas was rhombics and sterba curtains.
He had equipment also for 50 and 144 Mhz. Gus was a master builder.
QSL courtesy of NL7XM
Info on Gus by W8SU
Photo from January 1947 QST
Used with permission of ARRL