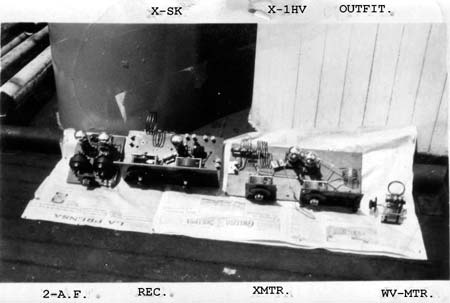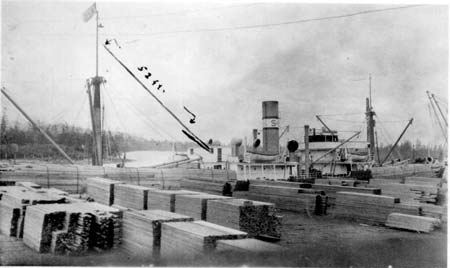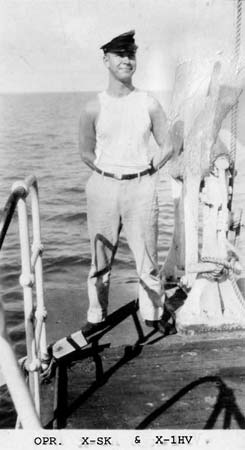 NU1HV (X-1HV) 1926 Raymond, Washington
NU-1HV operated from this boat in 1926.
Boat (S & O Line, I think) is pictured in Raymond, WA loading lumber. Antenna is a 52 ft sloper.
Alexander "Aleck" Sienkowski, x-1SK, x-1HV, 1HV, later W1HV, Silent Key (1906-1958).
Aleck was Polish, born in Russia. During the 1920's he was a ship operator, then later was employed by Radio Corporation of America.
Photos courtesy of VA3DN
Info courtesy of W5KNE