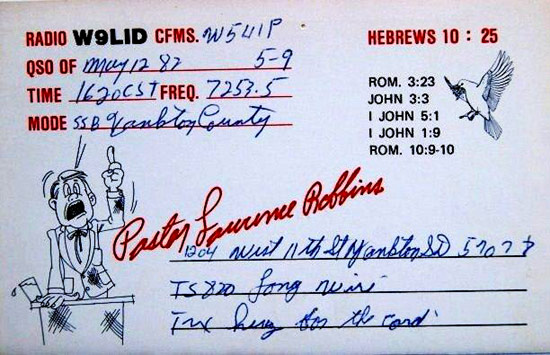 W9LID 1982 De Pere, Wisconsin
Pastor Laurence Robbins *1916-1995*
I'm not sure I would appreciate that call very much but Laurence didn't mind it at all. He served in WWII in the Army Air Corps, his son Jon P. Robbins U.S. Army was a war casualty in 1969 in Vietnam. Both father and son are buried at Ft. Howard Memorial Park, Green Bay, WI. The thanks for their service goes beyond description.
QSL & Info courtesy of W8SU