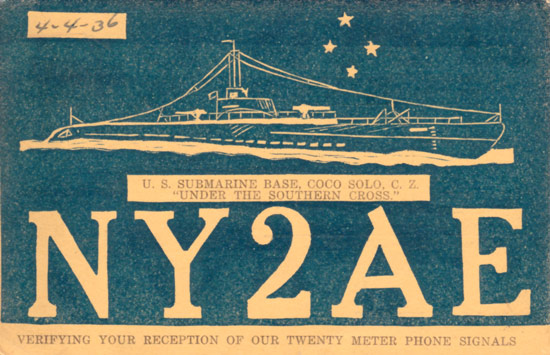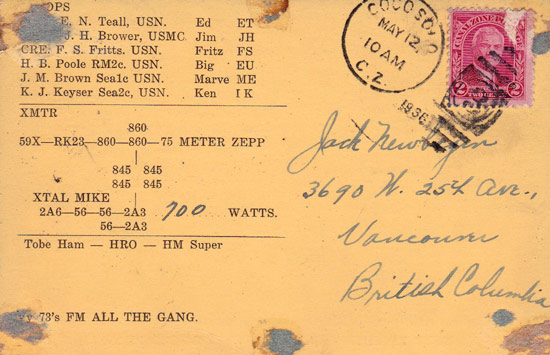 NY2AE 1936 Canal Zone
From Radio News, Vol. 23 (1940), p. 64, Ziff-Davis Pub. Co.:
"W0HSV/2 is no other than Fritz of NY2AE....
A side story about NY2AE in 1939. The gang at NY2AE repaired the radio equipment for the Pitcairn Island station.
Sen. McCain was born at the Naval Base at Coco Solo.
QSL courtesy of VA3DN
Info courtesy of W5KNE