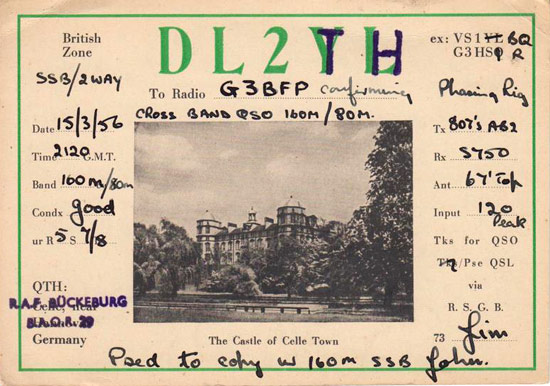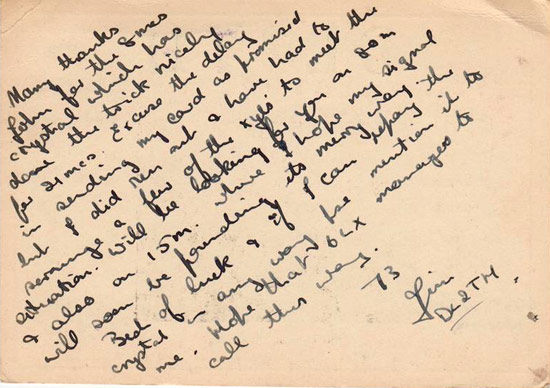 DL2TH 1956 Germany
This is an interesting card from Jim Smith's VK9NS early days, made out on one of his 1st wife's cards. This is from his 1956 R.A.F. days, for a cross-band 80/160m QSO with G3BFP.
Both Jim's son Bruce and Kirsti have confirmed that Jean was Jim's first wife; they were married in 1950. Jean's call was DL2YL during the time they lived in Germany. She was also VS1YL and G3HSQ. Jean was Bruce's mother. Bruce is now G3HSR, which was Jim's call. He also holds G3HSQ.

Kirsti married Jim in 1980 after they met at Norfolk Island. She had been living there since 1963 after being a Norwegian ships radio officer. Kirsti is still there after all these years, but is not active. She gave up after having problems keeping antennas up in storms. Her gear is packed away..... Jim W6YA
See Jim at the 2004 Dayton Hamvention!
G4UZN Collection
Info courtesy of W6YA