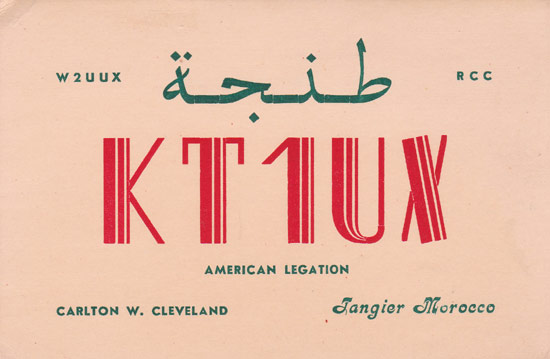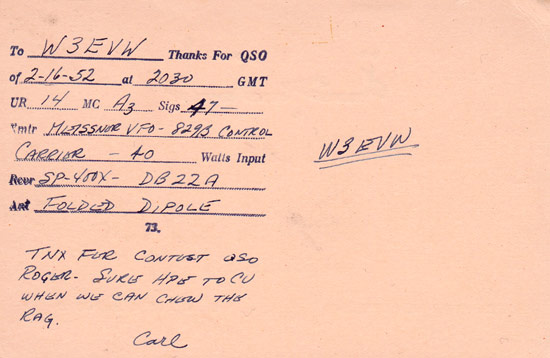 KT1UX 1952 Tangier
In 1951 as a staff officer in the Foreign Service of the U.S. State Department he was employed in Tangiers as a radio engineer in a high-powered radio station for the Voice of America. He received radio training at DeForest Training, Inc. in Chicago and was employed as a broadcast engineer at radio station WRNY in Rochester, New York for two years.
In a later assignment he was manager of the Voice of America's Dixon relay station at Dixon, California.
Calls held: W2UUX 1947-1966, WA4GNZ (2nd call) 1962-1965, W6CUV 1966-2005. DX calls: KT1UX (Tangier, Morocco),CN2UX, SV0AK, W6CUV/DU2. Now W7KE.
QSL from the estate of W3EVW
Sources: Livingston Republican (Genesco, New York), July 5, 1951. QRZ.com (W7KE).
Research courtesy of W5KNE