On Carl's Honor Roll, there is a story line there as he got on the Honor Roll in late 2014. He had the countries but a few QSL's short. I worked with Carl & Sue to help expedite things. Once Honor Roll was complete, I had extra an "Old style" Honor Roll plaque. I took my call off and had a new (better) tag made for AI6V. I got on a plane to Vegas to give Carl the award and got photos with Carl and the Plaque. The ARRL also expedited the new style plaque & fedex'ed it to Carl. Carl passed on Dec. 15, 2014, less than a month after this photo.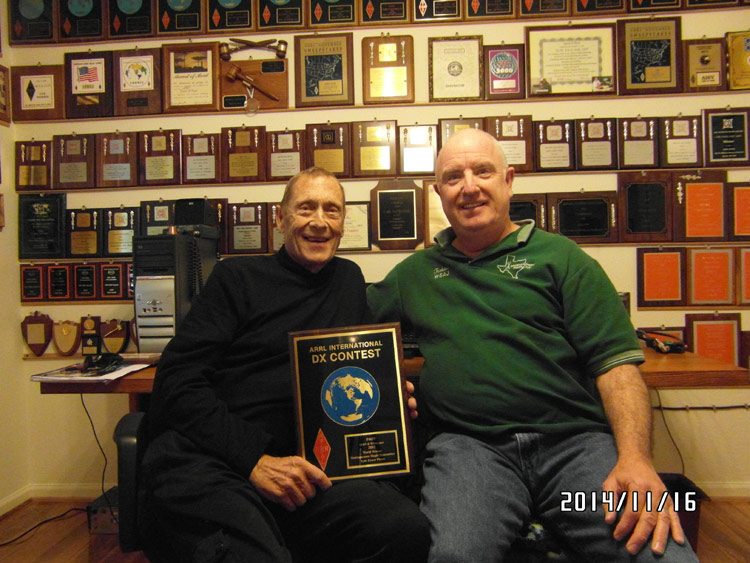 I think Carl's final contesting win was March 2011 with the new Low Power MS category in ARRL SSB (ops AI6V, W5AJ).
It's fitting that it set a world record for MS LP in ARRL DX SSB.
| Back to Carl's tribute homepage |
Tnx W5AJ for photos and info