Tribute to Walter A. Dangel - KL7BUS
Born June 3, 1921
Walter lives in Sitka, Alaska. His wife Margaret was KL7BYA sk. Walter was a regular on the 75 meter AM band in the late 1950's.
I visited Walt & Marge when I was in the USCG in 1959, Marge has since been a silent key. Walt is a retired city fireman and the card brings back fond memories of my two year hitch in Alaska. They were good hosts and had a fine family.
Please read his tribute by W8SU!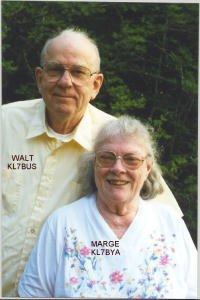 Walt KL7BUS & Marge KL7BYE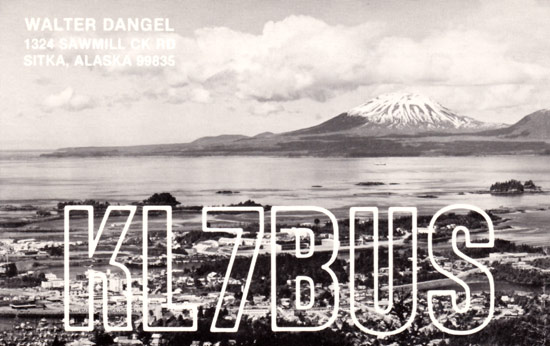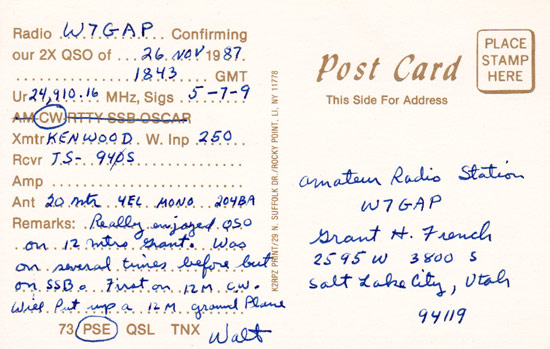 KL7BUS 1987 Sitka, Alaska
Photo & Tribute courtesy of W8SU
QSL from the estate of W7GAP
---
This site is copyright © by K8CX of Paradox Design Group (PDG).
All Rights Reserved. All art, photos, and html is property of PDG.