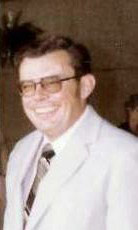 Thomas J. Walsh W3YUJ
Tom was licensed as W3YUJ before 1950 when we lived on Cedar Avenue in Sharon. He worked as a draftsman at Westinghouse transformer division in the late 1950's while attending YSU, graduated from YSU in Electrical Engineering in the 50's and later earned a Graduate degree in Electrical Engineering at USC. He worked in design and installation for Hughes Aircraft in the 60's, and for EGG, both in CA, in the 70's. Tom left Sharon for California in the late 50's and became a sk in 1982.
Photo & Info courtesy of his brother Jack W8GUO
| back to Hams of Shenango Valley page |
---
This site is copyright © by K8CX of Paradox Design Group (PDG).
All Rights Reserved. All art, photos, and html is property of PDG.