I visited my good friend Frank Lucas W8CRA in the Summer of 1936. Pennsylvania was in the 8th district at that time. My call was W8KPB. I am now NG6W. Here are some of the photos taken.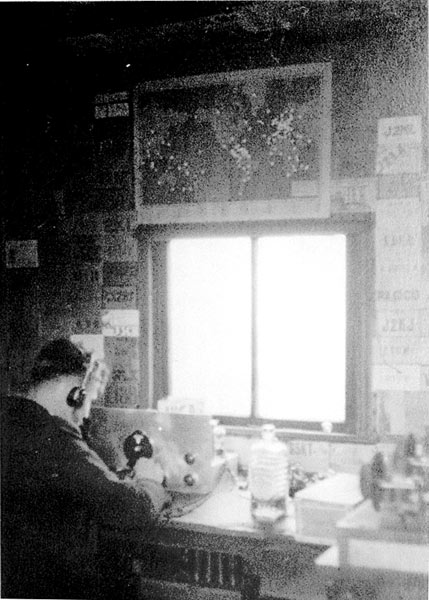 Summer 1936: Shack with W8CRA at his home built receiver. The bottle lends a little '30's ambience to the scene. However, Frank was only a very occasional drinker. Sorry for the photo quality; Depression Era box camera!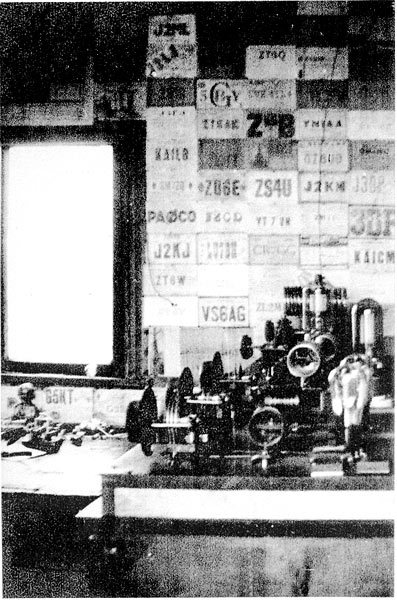 Summer 1936: View from W8CRA's shack doorway. Sitting on the table by the keyer and just to the left of G5KT's QSL is Frank's little DX good luck figure. Fifty years later, 1986, I found it in the debris of the shack ruins!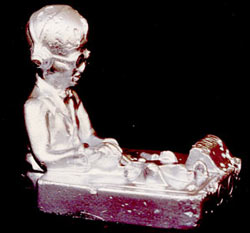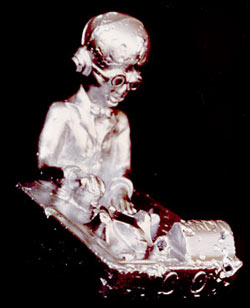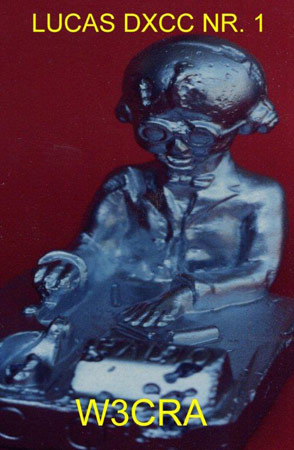 With Frank's sister's permission to keep it, I cleaned it up and put it on my op table by my keyer. Fifteen minutes later, I'd worked 7X2VMK, 9K2DZ and 5B4OA. I then sent it to Frank's close friend, Jules Wenglare W6YO. Unfortunately, with W6YO's death several year's ago, it's been lost. I wish I knew the history of this little guy.
Some history was found by W9AC, sent to me March 2013. "I have attached a scanned image of the flier issued at the 1930 ARRL Convention in Sacramento. The statue of "Old Man CQ" were in fact, convention souvenirs that could be purchased for $1.00. It appears one could have his callsign engraved on the front." Tnx W9AC...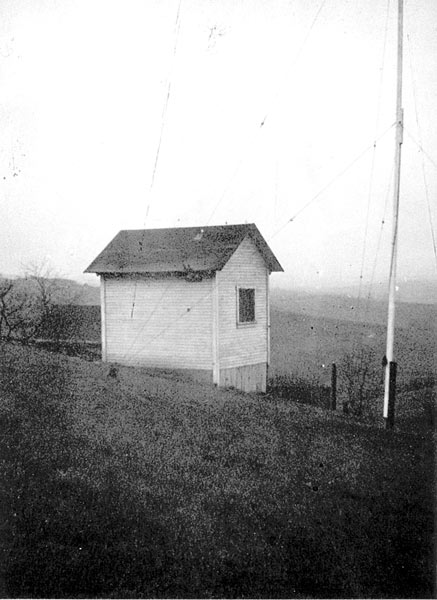 Summer 1936: W8CRA's shack on the mountain overlooking Canonsburg, PA. Showing is one of two poles for the long end fed wire he used then. Lightning strikes happened frequently.
Date unknown: Frank Lucas W8CRA with his son.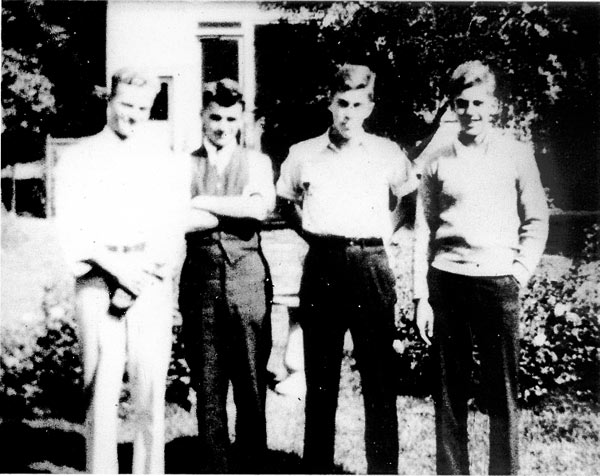 Summer 1937: at my home in Cleveland Heights, Ohio.
Left to Right: Jules Wenglare W8DVS (W6YO), Frank Lucas W8CRA,
(myself) Ned Jacoby W8KPB (NG6W), Bob Levering W8INQ.
This group called themselves "The Wholly Alliance".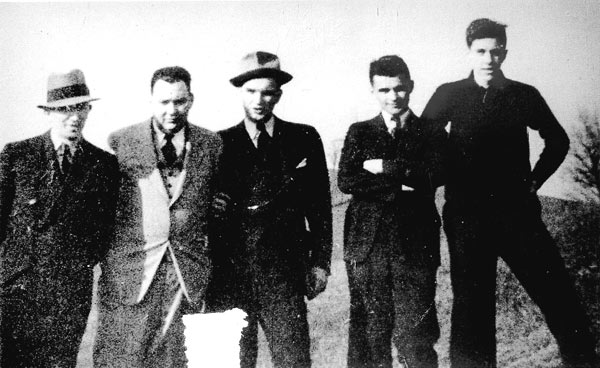 Late 1930's: Left to Right: Karl Duerk W8ZY, W8GER (W8 QSL manager), Oscar Presnell W8BCT, Frank Lucas W8CRA, (myself) Ned Jacoby W8KPB.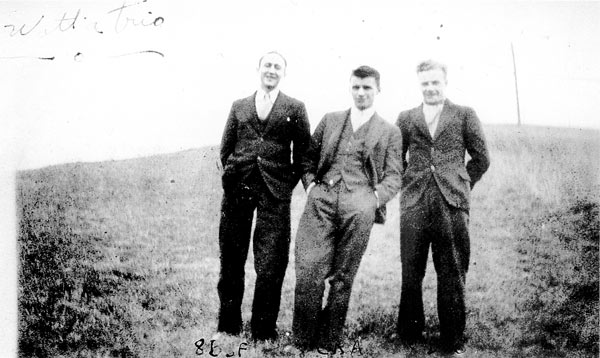 Late 1930's: Inscription on top of photo says; "Watta trio!" Left to Right: Fred Ziegler W8BSF, Frank Lucas W8CRA, Jules Wenglare W8DVS (W6YO).
Read a letter sent by W3CRA to Ned W8KPB (NG6W)
composed by W8SU