John "Chester" Lunsford
1936-2002
Calls used by Chester: W4EVG, XV5AC, 1S1A, HS1AIV, XU1AA, XU1DX, TT5AC, 5T5AC, 9G1AK, 9G5AC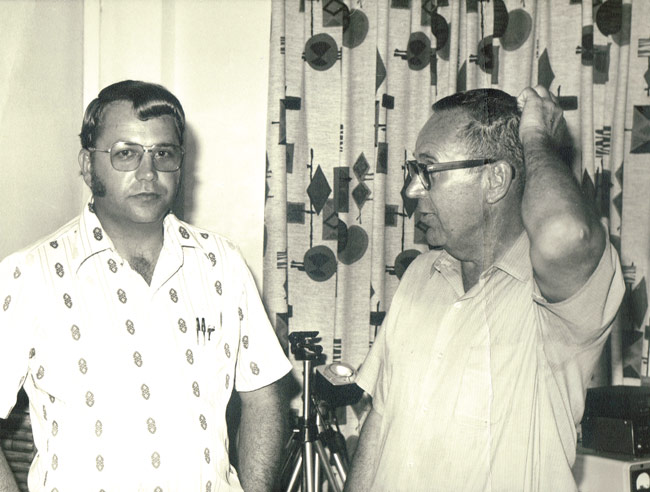 Chester XV5AC / W4EVG on left, unknown person on right....small glimpse of Collins equiment on lower right.
The guy on the right with Chester could be Frank Ostrich, WB4UZP, though given the side view I can't be sure. Frank later retired in Costa Rica and has become a Silent Key. K3ZO
See some of his QSL cards below: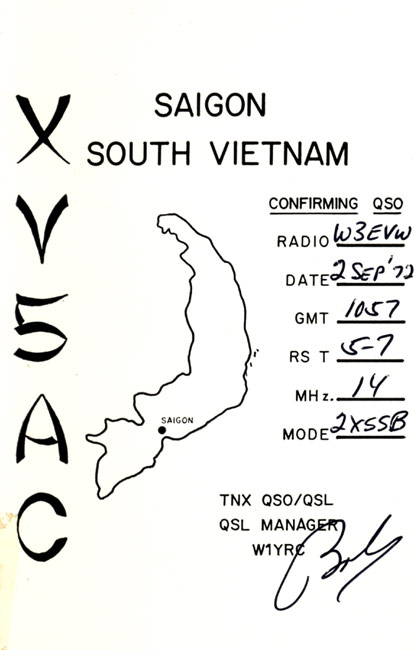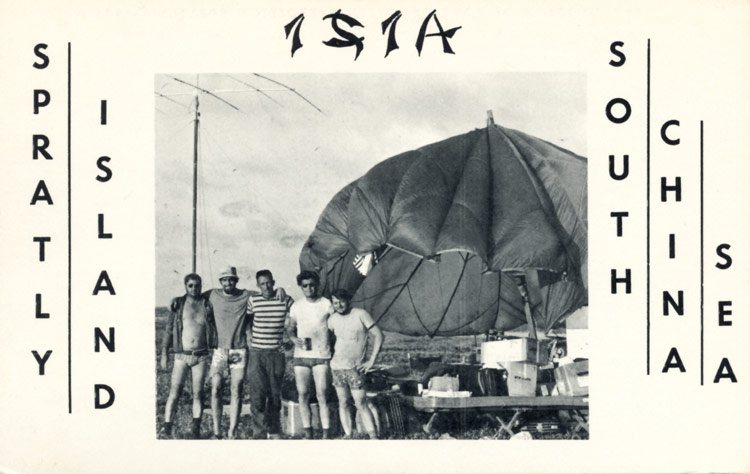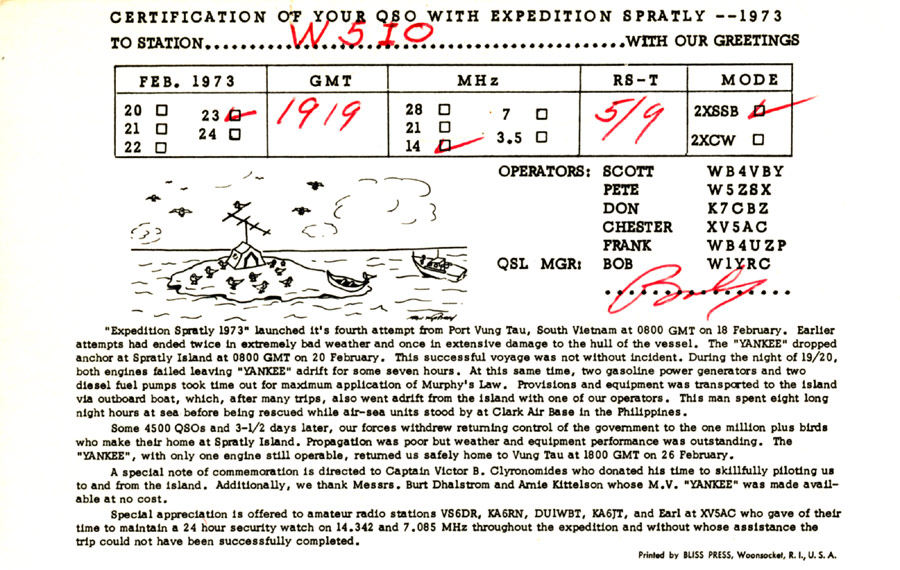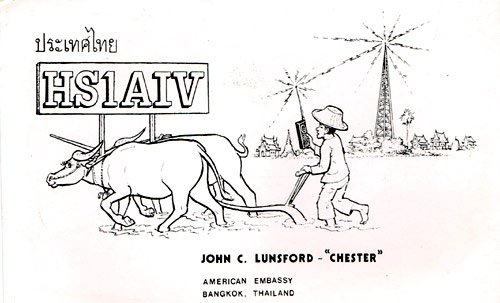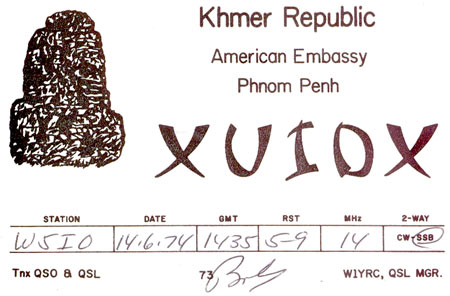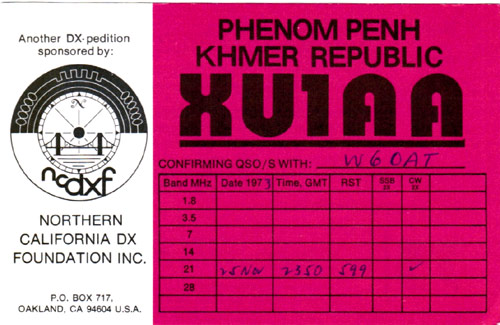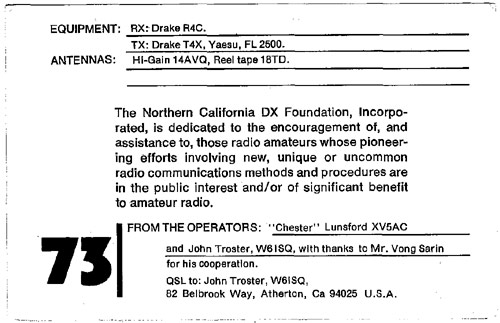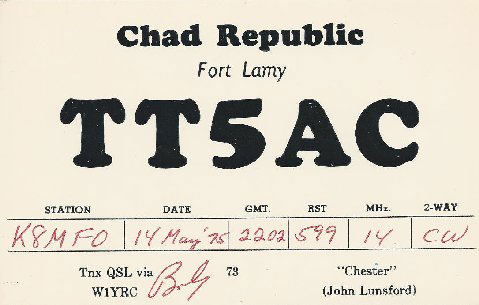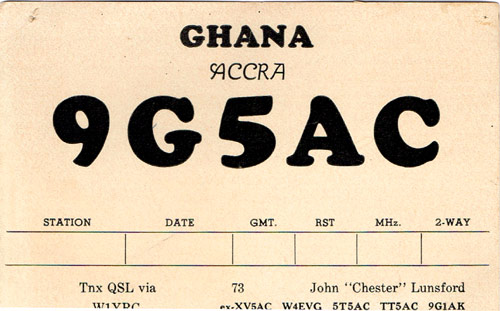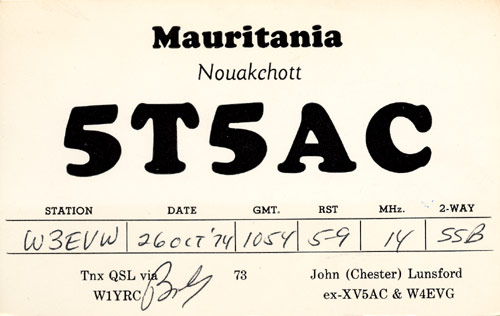 | Back to Page 1 |
Document to achieve free and open amateur radio operation from Vietnam
Also read Southeast Asia Memories by K8MFO / K3ZO
XV5AC & 5T5AC QSL from the estate of W3EVW
1S1A & XU1DX QSL courtesy of W5KNE
From the estate of W5BGP, W5IO
XU1AA QSL courtesy of W6OAT
HS1AIV & 9G5AC QSL courtesy of KX4R
TT8AC QSL courtesy of K8MFO
Info courtesy of W5KNE
---
This site is copyright © by K8CX of Paradox Design Group (PDG).
All Rights Reserved. All art, photos, and html is property of PDG.