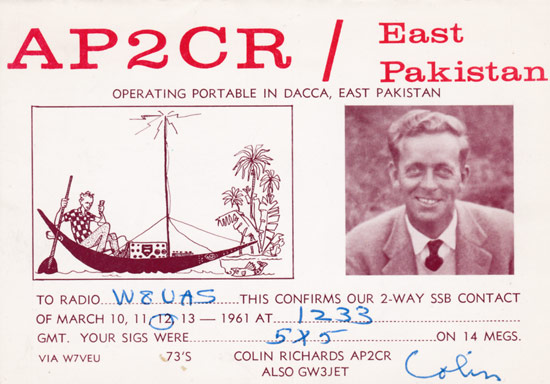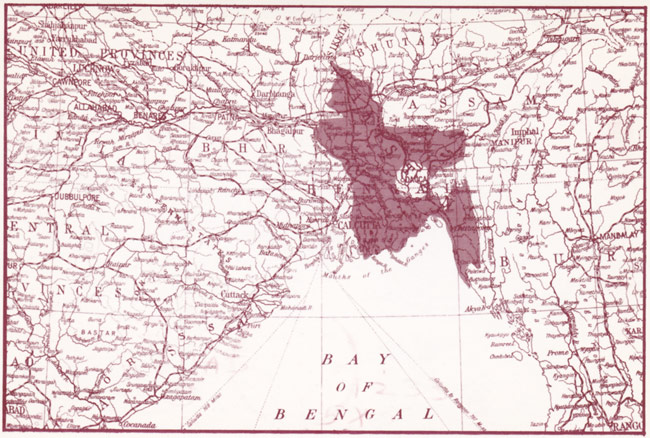 AP2CR 1961 Dacca, East Pakistan
Now Bangladesh
Operator: Colin Richards AP2CR.
This was a DXpedition to put East Pakistan on the air. Colin thought that this may have been the 1st ham operation from East Pakistan. His original intention was to team up with 9N1GW and operate from East Pakistan / Sikkim / Bhutan. The East Pakistan operation is the only one I know that actually took place.
I had a QSO with Colin, AP2CR / East Pakistan on March 12, 1961. As I recall, he was operating from his car with a KWM-1. He was active from 10th to 13th according to his QSL card. Signals were pretty good when I worked him at 0142Z. He did manage to make quite a few contacts, and it was a new one for just about everybody. (There were lots of stations on SSB by then.) N4XO
Colin operated from West Pakistan (Pakistan) on SSB since 1953.
QSL from the estate of W8UAS
Info from Don Chesser W4KVX DX Magazine #106, August 17, 1960.
Other info courtesy of N4XO