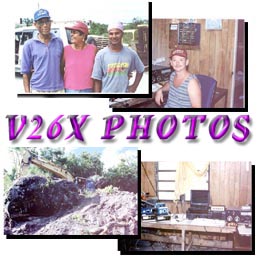 My host Roy, V21N offered to take me around the Island almost every day. I always went. I always took my camara with me. Here are some pics of the Island, of Roy and his family, his antenna farm, his QTH, and more!
| V26X Homepage | Photo Gallery | Log Check | Sound Clips | The Story |
---
This site is copyright © by K8CX of Paradox Design Group (PDG).
All Rights Reserved. All art, photos, and html is property of PDG.